You've defined your 2022 Goals, set-up Project A3's and started to deliver. We're more than 8% of the way through the year already! How are you tracking? It's the question you'll get from executives, your peers and your own team. So, how are you tracking?
The truth is, people shouldn't need to ask. They should see how you're tracking – in seconds – from their desktop, smartphone or the digital kiosk at the huddle. Everyone can engage and participate in tracking on TeamAssurance with Measures. Here's how it's done.
Define the measure
Whether you need a simple Run chart, a six-sigma style chart, or a more complex measure involving calculations – we've got you covered for all scenarios. Simply configure the template once, and it's available to all your teams. Consistent and standardised measurement that is scaled across teams, the site, or all sites.
Did someone say Shewhart charts? If you know, you know. UCL & LCL, Shift & Trend, P chart/C chart/I/G…, and freeze the median. These can be a time consuming exercise, even with specialised programs. But we've made this super-simple:

A rule of thumb is to start with a Run chart, then when you've collected ~20 data points simply switch to a P chart (or whichever Shewhart chart you've set it up for). It's that easy in TeamAssurance. No need to create another Measure, or do standard deviation calculations. TeamAssurance has all the Shewhart chart features built-in.
Add formulas & calculations
Much requested and now available: add a formula to a multi-line series. Based on the data entered, the row automatically calculator the cell value based on the formula that you've defined. It's as simple as (a+b)/c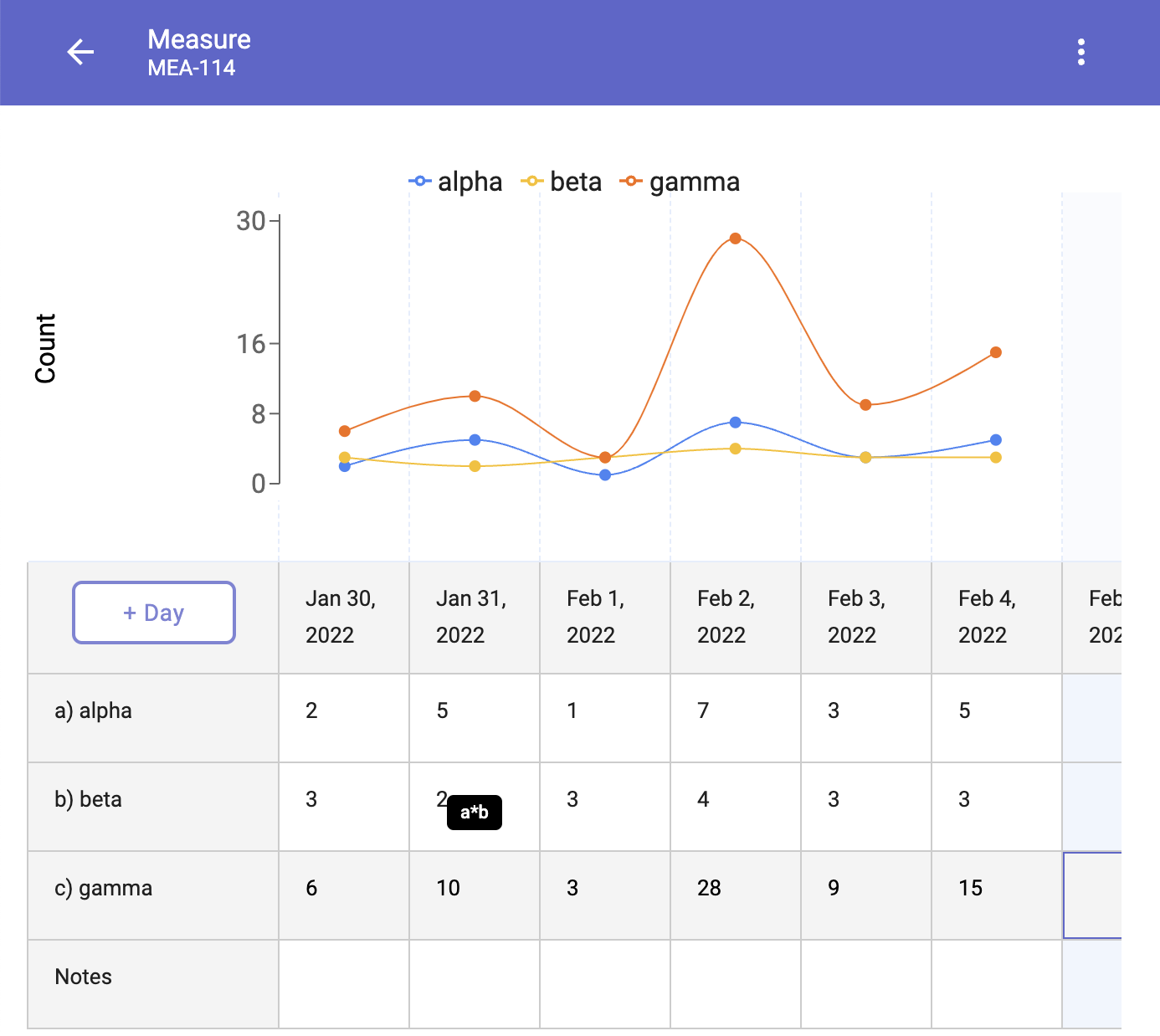 Visualise the measure
Add the Measure charts wherever it makes sense. In a goal. In a Project A3. In the Tier board. In all the Tier boards!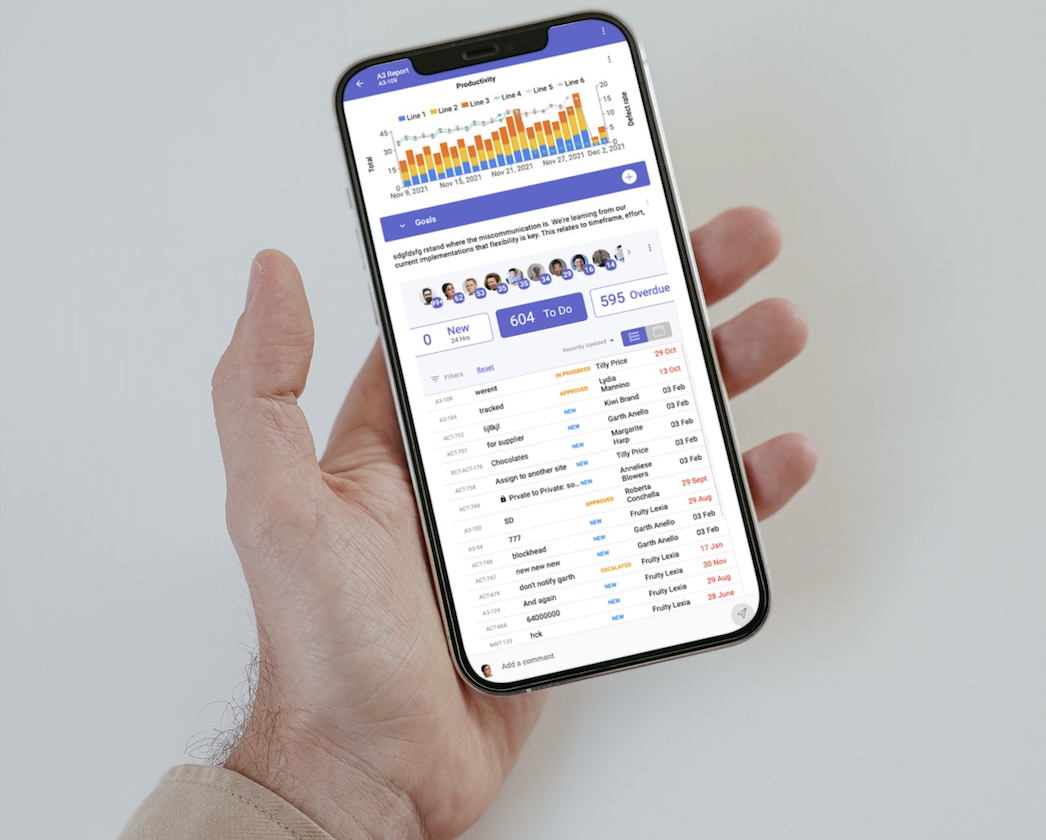 Don't leave it sitting in an excel spreadsheet that only a few people look at once a day or week. Make it available to everyone, everywhere. When data is added to the Measure, it automatically updates everywhere.
No chasing data before huddles, no need to rush to the printer or update by hand each morning.
Higher Level Huddles
The frontline can add data as and when needed. Different teams can add data to the same Measure. If there's an obvious issue that starts to become obvious on the charts, a team member can raise an action or improvement. There's no reason to wait until the next day to do this.
At the next huddle, the team is reviewing what happened, the actions taken and sharing the behaviours and lessons learned, recalibrating and realigning. And celebrating the wins!
Roll-up, Roll Up
Individual measures are useful for each team, but managers and executives want to see how each team or site is doing compared to the others. Aggregate Measures automatically total the values of individual measures in one chart (or pick and choose which to include and omit). Measures added to a Project A3 or Tier board will auto-scale the Y axis so you can compare apple-to-apples.
This TeamAssurance feature will help to standardise reporting and allow you to scale your improvement programs with ease. Whether your teams are working remotely or across multiple sites, this feature enables them to access the data they need. Plus, the automatic updating of information frees up time for everyone to focus on higher-level work – and to do so with much more sophistication.
All Part of the C.I. Framework, Not a Locally Optimised 'Island'
For any process to be maintained, and to thrive, it must be supported by the processes and systems around it. For example, Lean tools like Leader Standard Work, standardised problem solving techniques, and a Tiered Daily Management system should work together to handle the full PDCA loop.
That's why we've designed the TeamAssurance platform to avoid disconnected 'Point Solutions' (digital or analog) that do not help, and or even act as barriers, to achieving your organisation goals.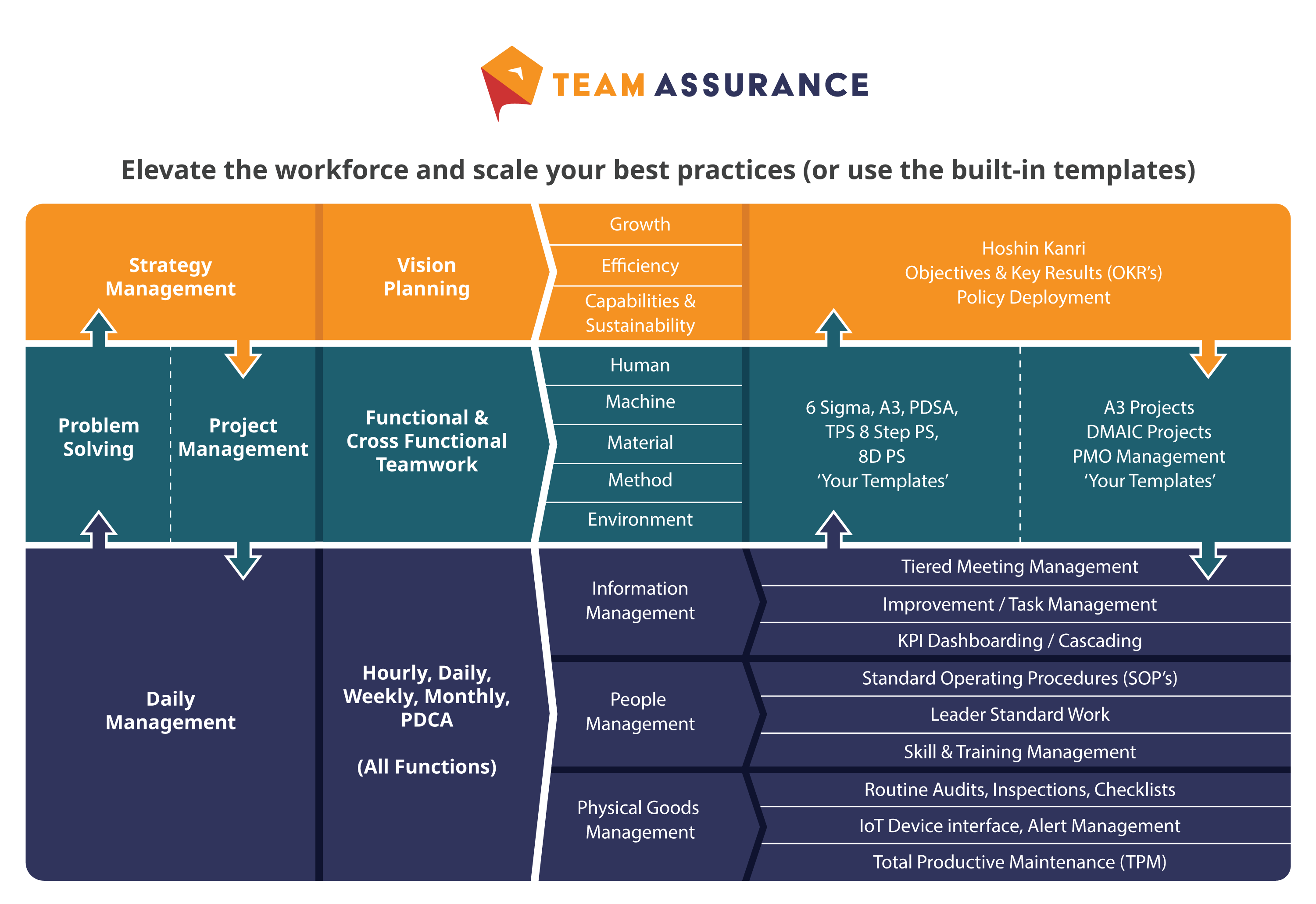 Not yet using our cloud platform as a digital aid for Lean tools? If you're a Business in need, or a Consultant with clients in need, contact us for a demonstration of the TeamAssurance platform today.