Effective and project reviews in the same sentence? Yes, it is possible with lean A3 reports.
I've been involved in Continuous Improvement project reviews where no progress has been made since the last review. And I get why – everyone has a day job. It requires effort to keep across multiple projects, or a project in addition to regular daily tasks. However, it is possible to be executing across multiple projects at the same time. Just as it is possible to action daily tasks and project tasks simultaneously. You can easily avoid falling behind on a particular project if you start to think of it like rocks in a jar. The rocks are the tasks that you have to get done each day, however, there's always space in between for the sand. I find the time by having a system that allows me (and my teams) to easily prioritize and manage these tasks.
An effective Daily Management System (DMS) is critical. Your daily tasks and project tasks should be prioritized and executed relative to each other. Which means they sit in the same list that you and your team review each day. We use lean A3 reports where the actions are automatically inserted into our Daily Management System.
The A3 report format is perfect for project reviews. The goal, background information, supporting data and actions are all in one place. The Activities list on the other hand is perfect for prioritizing and executing tasks. Here we have the best of both worlds, and both the A3 report and List views are visible to me, my team and other teams.
In TeamAssurance, all the information is live and updated in real-time. People are automatically sent notifications. The A3 actions are listed in the team's daily action list along with other tasks.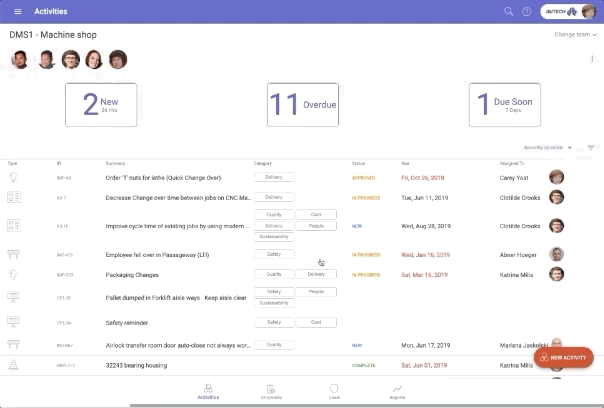 Here's how we use a lean A3 Report template to drive our projects.
Agenda
Free form conversations are fine, but not in a project review. The A3 format provides a structured view of the project background, goals and research. You can also attach any supporting data so that it can be quickly referenced.
There is no admin required to prepare this either, because the data is live and actions are being executed everyday as part of the DMS. It's always up-to-date in the A3, with the actions listed in due date order and having a clear status.
Goal
You're convening a group of people (at no small cost to the organization) to move towards a particular goal. The details of this goal, and how it contributes to higher level goals, must be clear to everyone involved. Goals in a TeamAssurance A3 report are always linked to a goal tree, which gives the broader context of the project purpose.
Keeping that goal front-of-mind can facilitate discussions about which actions or improvements should be done as part of the project, and which ones are great ideas – but out of scope.
---

---
Accountability
Each A3 report has an Assignee that leads the project and is ultimately accountable for delivery. However, it is a team responsibility. When the assignee is absent for a period of time, the project team are across the actions because they are automatically included in the daily action list. This combination of transparency, individual accountability and team responsibility is the perfect storm for project delivery.
You can see how rich A3 reports can be when part of a connected system below: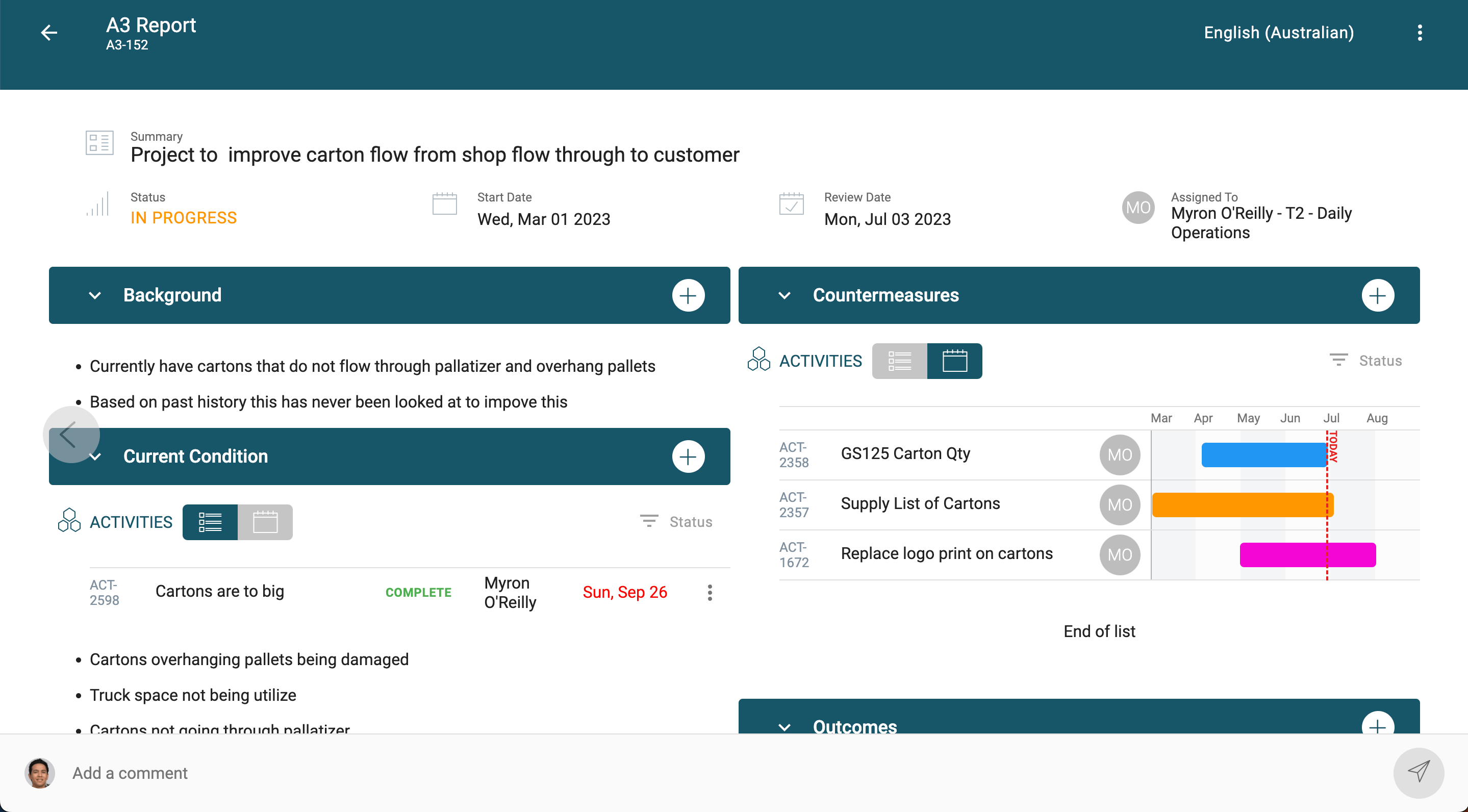 Assign actions
The job no one wants: Minute-taker. Well guess what, unless you want to be back in that room discussing the same items again next time, get someone to update and add new actions in real-time as the discussions take place. Consider changing the role title from Minute-taker to Actionator….er, you get the point. Minutes are passive, actions are assertive – and we're all here to get stuff done, right?
At the end of the review, summarize the new actions, make sure they're assigned to the right team – with a due date. Then update the next A3 report/project review date. The actions are automatically shared to, and visible in, your Daily Management System to all relevant teams. Transparency breeds accountability. That means you won't share minutes in an email or Word document.
Make decisions
The point in holding a project review is to make decisions, or take steps towards making those decisions. If there are no decisions and all the actions are Complete at the end of the review session, then you've reached the end of the implementation phase (or the session has turned into a 'weather report' that people attend out of habit rather than driving towards an outcome).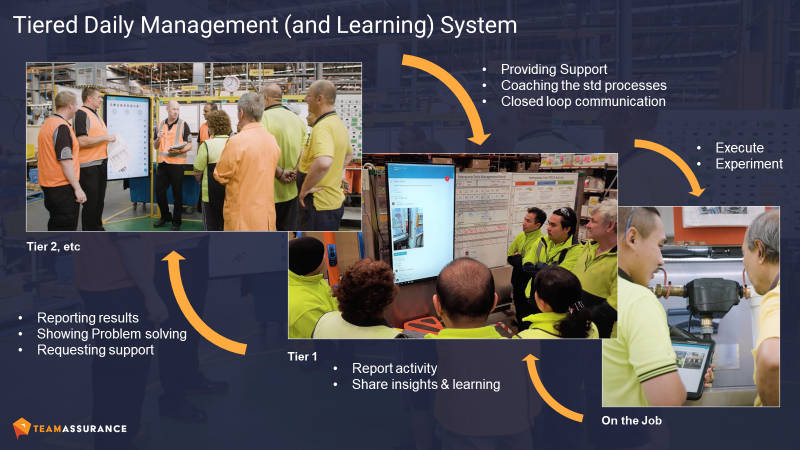 Continue the project reviews past implementation and measure the impact. This is key! Collectively, you've invested so much time and effort, so track the relative success and determine whether it has paid off.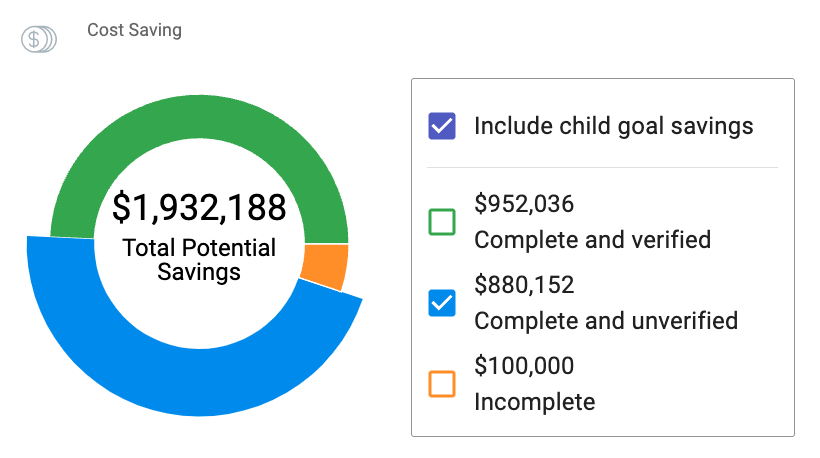 A3 Projects Are a Part of the Greater C.I. Framework
The A3 is a foundational tool, in an ideal daily management process. It will support the alignment of people with their organisational and department goals every singly day. Furthermore, it focuses efforts and conversations on the issue(s) at hand. But remember, utilising A3 reports should by no means be a 'set and forget' approach. Nor should the A3 be created in isolation. Standardised problem solving techniques, documentation, and a Tiered Daily Management process supporting the entire PDCA loop are also key to getting the most out of an A3.
The image below demonstrates how we designed TeamAssurance as an interconnected platform to avoid disconnected 'Point Solutions' (digital or analog) that can lead to sub-optimal performance of your continuous improvement efforts.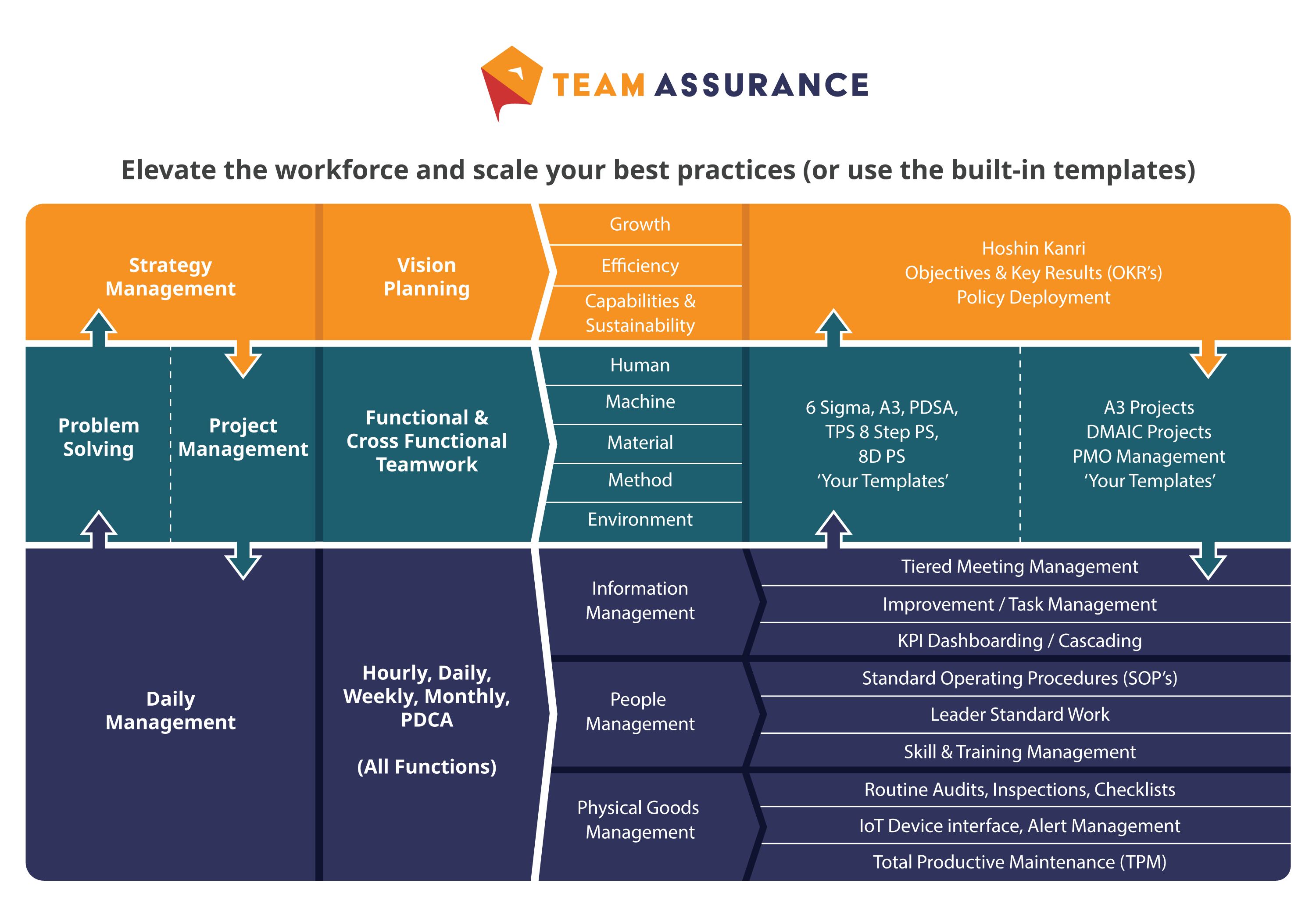 TeamAssurance supports your Daily Management System to boost productivity and drive continuous improvement. If you're a business in need (or a consultant with clients in need) and you'd like to discuss the opportunities that digital-aids to Lean tools provide contact us for a demonstration.