In this article we outline the essential ingredients for consistent, effective, daily improvement activity.
The velocity and frequency of improvement is what propels organisations forward to long-term, sustainable success with continuous improvement.
Building a culture of learning and improvement is predicated on structured problem solving, habitual thinking and behaviour being developed through daily repetition.
Too often improvement activity and capability is stifled to a drip rather than a flowing torrent. Think of this like constricting the flow of water through a tap. Unfortunately, in some environments, the tap is screwed tightly shut and nothing gets out!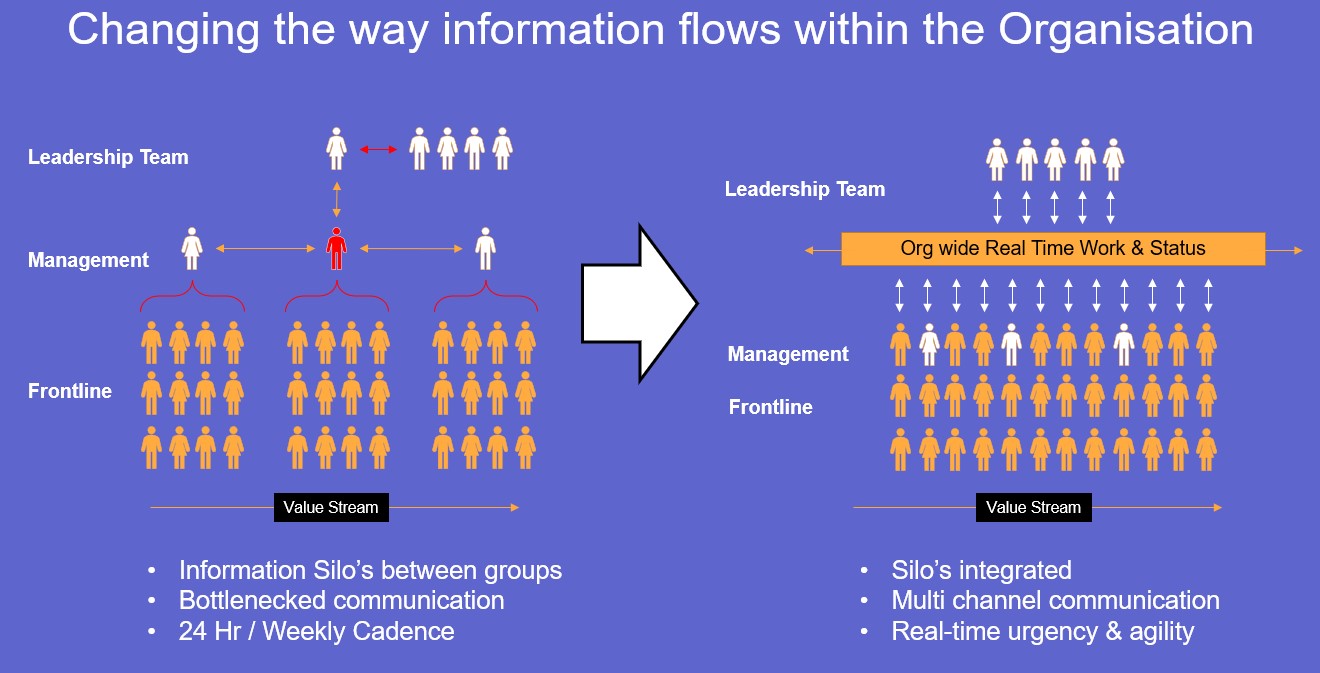 An unrestricted improvement tap on full blast means we have eliminated the barriers to entry. We are able to fully utilise our capabilities and resources for understanding and improving our processes.
Creating space for people to thrive, be their best selves, and to optimise their performance should be the goal of every organisation. We should seek to five people an opportunity to engage in their work collaboratively, meaningfully, with purpose, and to contribute beyond the basic mechanics of doing the work. When this is achieved, we can transcend beyond expected output and gain a competitive advantage over most 'conventional' work environments.
In order to turn the drip into a torrent, enabling improvement and reducing the barriers to entry, there are a few essential ingredients:
Quality Improvement Activity Requires Quality Leadership
Great leadership is about elevating and supporting others to be successful by serving them.
Servitude is not about being subservient and at people's beck and call. It is about providing people with a sense of value and worth. Good leaders create an environment for people to thrive over the long term. Effective leadership should work to build enough capability and competence in their people that eventually they don't need to be led.
This style of leadership, when aligned with Lean thinking, ultimately creates time. Time that can be invested in process improvement and learning, coaching and mentoring. It provides all parties time to think proactively and strategically.
Effective Improvement Activity Thrives On Structure 
The bedrock of any Lean organisation is based around their Daily Visual Management (DVM) process. These daily communication structures happen at all levels of the organisation, across all stakeholder groups and disciplines. Remember: continuous improvement is a practice.
Practice requires a routine and it requires a particular form. A daily visual management routine helps us to establish this daily practice and, over the long term, the practice evolves into habit. It becomes like muscle memory within an organisation.
---
---
Our Environment Should Be  'Psychologically Safe'
Leaders should facilitate an environment which has high levels of trust, mutual respect. It is imperative we take a humanistic approach making people comfortable and encouraged to be open, take risks and show vulnerability.